2018sat01dec9:00 amsat4:00 pmEvent OverFeaturedEntrepreneurs & Government (Annual Forum 2018)Connect - Innovate - Disrupt9:00 am - 4:00 pm 1969, Time Goes On, Garden Ave, Shakarpairan, Islamabad, Islamabad Capital Territory 44000, Pakistan
Event Reviews
Overall Rating:
3 Ratings
Data
Event Details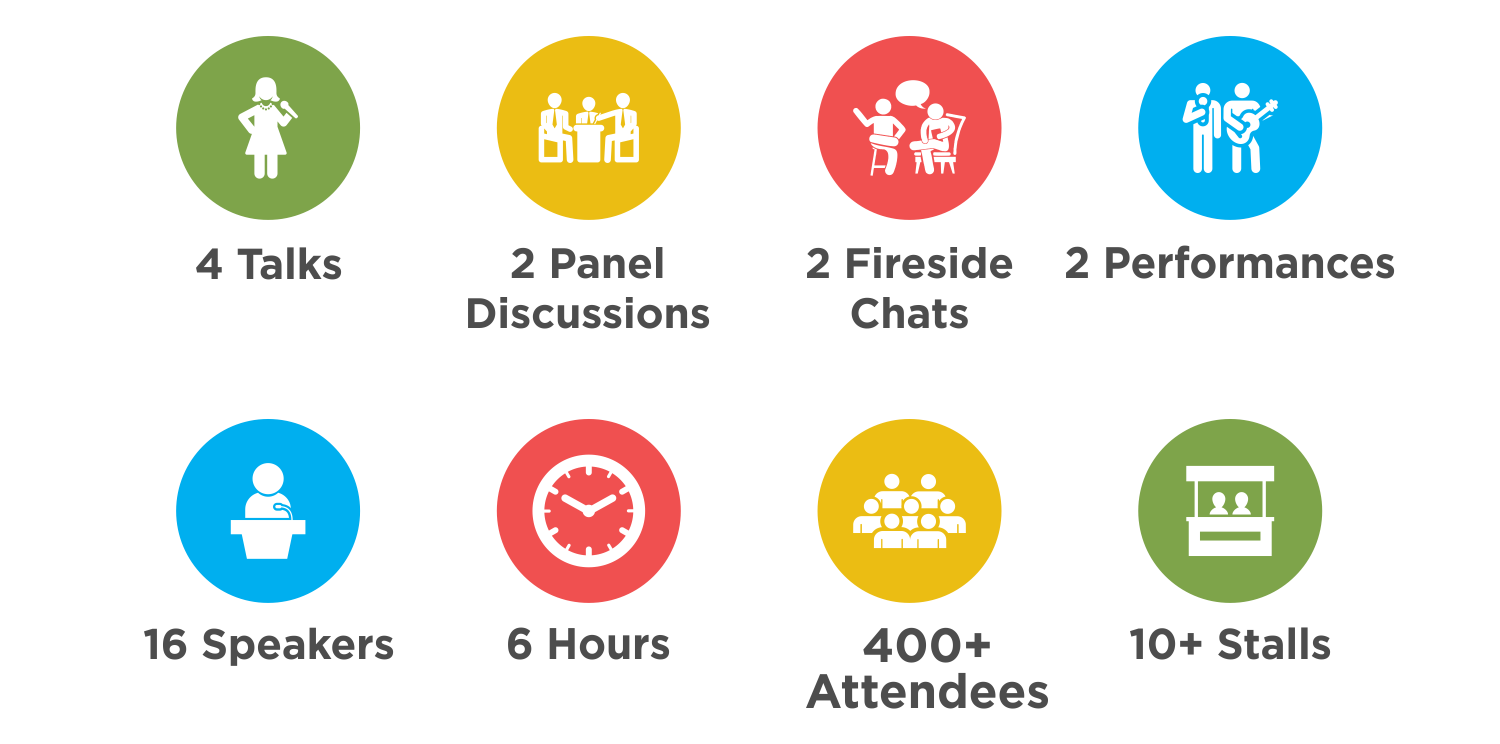 We are excited to announce that OPEN Islamabad is back with its flagship event – Annual Forum 2018! This year's theme is "Entrepreneurs & Government" and is aimed at creating sustainable public-private partnerships.
This year's event will bring together professionals from both Public and Private sector who will not only help establish a networking platform but will also look into collaborative efforts to b the existing governance systems. Our event will provide a chance to learn from renowned business leaders and government officials about:
Bridging the gap between Public & Private sector initiatives
Enhancing Private sector involvement in Public services
Creating opportunities for sustainable growth
The audience will be 400+ invite-only professionals from a diverse group including but not limited to corporate, startup, academia, government and development sectors. The event is comprised of a series of motivational talks, panel discussions as well as an excellent opportunity to network.
The event details are as follows:
Date: Saturday, 1 December 2018
Time: 09:00 am – 4:00 pm
Venue: 1969 and Time Goes On, Islamabad
Your participation is subject to availability of seats. Since we have limited capacity, please reserve your seat at the earliest.
We, at OPEN Islamabad, look forward to your collaborative efforts in creating a new tomorrow.
نیا زمانہ، نۓ صبح شام پیدا کر!
<!–
Early Bird – Via Bank Transfer
(Before 20-Nov-18)
Members: PKR 1,000/-
Non Members: PKR 1,500/-
Regular – Via Bank Transfer
(After 20-Nov-18)
Members: PKR 1,500/-
Non Members: PKR 2,000/-
On-Spot – Cash
(On Event Day)
Members: PKR 2,000/-
Non Members: PKR 2,500/-
This content has been restricted to logged in users only. Please
login
to view this content.
NOTE : To avail membership discount you must pay membership dues first. This applies to all existing members as well, whose membership is expired.
Activate/Renew My Membership
'
–>
Our Sponsors
Our Partners
<!–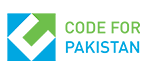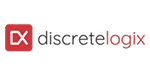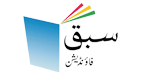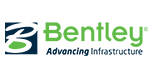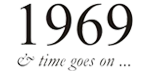 –>
.evosch_oneday_schedule p span b {text-transform:inherit;}
RSVP to event
You must login to RSVP for this event Login Now
Schedule
December 1, 2018

08:45 AM Registration & Greetings08:45 AM - 9:45 AM

9:40 AM Welcome Note - Dr. Arshad Ali 9:40 AM - 10:00 AM Speakers: Dr. Arshad Ali

10:00 AM Talk - Ali Zaidi - Keynote Speech10:00 AM - 10:30 AM Ali Zaidi brings with him immense experience of entrepreneurship and businesses in multiple sectors in the country, coupled with his insight on government initiatives and policies that would promote business activity and the spirit of entrepreneurship in Pakistan. Speakers: Ali Zaidi

10:30 AM Talk - Naeem Zamindar - Enabling an Entrepreneurial Revolution in Pakistan10:30 AM - 11:00 AMAmidst the ongoing wave of entrepreneurship, Naeem Zamindar is one of the key persons, possessing insight on how entrepreneurs can be enabled and what can be done to make Pakistan an attractive investment destination. His diverse experience of corporate, government and entrepreneurship gives him a unique position when it comes to being an enabler.Speakers: Naeem Zamindar

11:00 AM Talk - Syed Ahmad - A Retrospective of IT Industry from Govt Perspective11:00 AM - 11:30 AMThe IT industry has always been a major sector for churning out entrepreneurs. The government policies directly impact the IT industry and its growth. Syed Ahmad, having worked actively on government policy and industry association, which makes him the perfect person to shed light on the prominent happenings of the IT industry from a government perspective.Speakers: Syed Ahmed

11:30 AM Literary & Performing Art - Haider Farooq11:30 AM - 11:50 AM

11:50 AM Fireside Chat - Melinda Good - Equal Economic Growth Opportunities for Everyone11:50 AM - 12:15 PMEquality is paramount when one considers economic growth. In light of the tremendous work that the World Bank has been doing on equality of economic growth, Owais Anjum chats with Melinda Good around the building blocks for equal economic growth and what role the government, private sector and various other entities have to play to promote such a growth. Speakers: Melinda Good, Owais Anjum

12:15 PM Panel Discussion - Government as Enabler12:15 PM - 1:00 PM This panel discussion would revolve around the theme of 'government as an enabler for inclusive growth' and how government can redirect its policies, plans and budgets to nurture the entrepreneurial activity and promote job creation. The panel would take a multi-dimensional view of the challenges faced by the private sector and small and medium businesses and how government can assist businesses in overcoming constraints through governance reforms. Speakers: Asma Khalil, Dr. Vaqar Ahmed, Maleeka Bokhari, Sayyed Ahmad Masud, Shandana Gulzar Khan

1:00 PM Lunch 1:00 PM - 2:00 PM

2:00 PM Literary & Performing Art - Siyal Khan2:00 PM - 2:15 PMMusic tends to bring people closer - enjoy the fine melodies courtesy Siyal Khan who is a Rabab player, hailing from Peshawar.

2:15 PM Talk - Ashar Aziz - The Art and Science of Scalability 2:15 PM - 2:45 PMFor most entrepreneurs and startups, the question of scalability is an important one – the importance of the timing, the limited resources and policy constraints are only some of the hurdles they need to overcome to take their businesses to the next level. Ashar Aziz is someone who has done it with the companies he has founded and has tremendous experience when it comes to mastering the art and science of scalability. Speakers: Ashar Aziz

2:45 PM Fireside Chat - Atif Rais Khan - A Public Private Partnership leading to Multimillion $ Global Success2:45 PM - 3:10 PMPrivate-public partnership is paramount for the success of businesses. Atif Rais Khan has done it all, from starting his own companies and mentoring startups to investing in them and now having started incubators in Peshawar and Karachi. Given his diverse experience of working with the public sector, he is the right person to shed light on how businesses can become global brands through public-private partnerships. Speakers: Atif Rais Khan, Meenah Tariq

3:10 PM Panel Discussion - Access to Finance for Startups & Early Stage Companies3:10 PM - 3: 50 PMEarly stage startups are often posed with the question of raising money to build and grow their businesses. Various experts specializing in access to finance come together in this panel to discuss the significance of startups' readiness to receiving capital, the right mindset when it comes to investment and the opportunities available to startups to explore opportunities of accessing capital. Speakers: Faisal Aftab, Mohsin Termezy, Mudassar Hussain, Owais zaidi, Rabeel Warraich

3:50 PM Closing Note - Farrukh Malik3:50 PM - 4:00 PMFarrukh is President at OPEN Islamabad. He will be talking about the milestones achieved by OPEN so far and will briefly sum up the future plans and activities.

4:00 PM Tea & Networking4:00 PM - till end
Speakers for this event
Ali Zaidi

Ali Zaidi

Federal Minister Maritime Affairs

Ali Zaidi is one of the famous and leading Pakistani Politician who is the current Federal Minister for Maritime Affairs, in office since 11 September 2018. He has been a member of the National Assembly of Pakistan since August 2018. His professional career includes being a successful entrepreneur and small business owner with vast experience of operating businesses in various sectors.Mr. Zaidi was Founding President of the Imran Khan Foundation US, an IRS tax-exempt 501 C-3 charity organization based in the US. He is currently a member of PTI's Core Committee. Besides being a member of the Core Committee, also currently on the list of official Spokespersons of PTI. Furthermore, he served as International Coordinator from 2004 until 2008 and organized PTI chapters around the globe

Federal Minister Maritime Affairs

Ashar Aziz

Ashar Aziz

CEO | Founding CEO of SkyElectric

Ashar Aziz is the Founder, Executive Chairman of SkyElectric Inc. He is also the creator of the core energy intelligence and management technologies embedded in the SkyElectric Smart Energy System. In 2018, Mr Aziz received the most prestigious National award, Sitara-e-Imtiaz for his services in the IT Industry. Previously, Ashar founded FireEye, Inc., (NASDAQ: FEYE), a global cyber-security company, in 2004. He served as the CEO of FireEye from 2004 until November 2012 and also served as its Board Vice Chairman, CFO and CTO. Prior to FireEye, Ashar founded Terraspring, Inc., which was acquired by Sun Microsystems, Inc., in November 2002. Following the acquisition, he and served as Chief Technology Officer of the Sun N1 program until October 2003. Ashar graduated from MIT with a BS in Electrical Engineering and Computer Science. Mr Aziz later received the University of California Regents fellowship at the University of California at Berkeley where he completed his MS in Electrical Engineering Computer Science.

CEO | Founding CEO of SkyElectric

Asma Khalil

Asma Khalil

Country Director Careem

Asma Khalil is one of the few leaders in the country having the experience of working in several key industries of the digital ecosystem. Asma currently a country Director at Careem, is the former COO of Daraz, a start-up mentor at the NIC, an e-commerce consultant, and has held several key roles in big corporations like Telenor, Jazz and Nestle. Asma has also worked as an advisor to the government and the ministry of IT and Telecom in shaping up the e-commerce and digital policy for Pakistan.\nDeveloping the first mobile banking (Easypaisa) strategy, running the first Telco/e-commerce partnership, leading the country's first Daraz Black Friday and driving the first digital Pakistan website are a few of the many achievements that Asma has to her credit.\nWe are glad to have her as part of our panel to share key insights on the challenges of digital ecosystem expansion in Pakistan and how well the government is supporting this mission. Asma Khalil is one of the few leaders in the country having the experience of working in several key industries of the digital ecosystem. Asma currently a country Director at Careem, is the former COO of Daraz, a start-up mentor at the NIC, an e-commerce consultant, and has held several key roles in big corporations like Telenor, Jazz and Nestle. Asma has also worked as an advisor to the government and the ministry of IT and Telecom in shaping up the e-commerce and digital policy for Pakistan. Developing the first mobile banking (Easypaisa) strategy, running the first Telco/e-commerce partnership, leading the country's first Daraz Black Friday and driving the first digital Pakistan website are a few of the many achievements that Asma has to her credit. We are glad to have her as part of our panel to share key insights on the challenges of digital ecosystem expansion in Pakistan and how well the government is supporting this mission.

Country Director Careem

Atif Rais Khan

Atif Rais Khan

Co-Founder & Chairman LMKR/LMKT

"Atif Rais Khan is Cofounder and Chairman of LMKR and LMKT; two distinct technology companies. An experienced CEO, Board Member, and entrepreneur with over 30 years of international business experience with private as well as government entities. Atif is also the majority shareholder and Chairman of StarTimes Communications Private Limited, a subsidiary of StarTimes Communications China - a global provider of direct-to-home (DTH) broadcasting which was recently awarded a DTH license by PEMRA."

Co-Founder & Chairman LMKR/LMKT

Dr. Arshad Ali

Dr. Vaqar Ahmed

Faisal Aftab

Maleeka Bokhari

Meenah Tariq

Melinda Good

Mohsin Termezy

Mudassar Hussain

Naeem Zamindar

Naeem Zamindar

Ex Chairman Pakistan Board of Investment

Naeem Zamindar is CEO of Zamindar Capital and Former Minister of state and chairman of Pakistan Board of Investment. Naeem has on his credit the setting up of Pakistan fund initiative as Acumen Pakistan chief executive officer. Previously, Naeem had served as Wateen Telecom CEO; Mobilink (now Jazz) CEO, and a senior investment manager at Intel Capital in Silicon Valley, where he was involved in over 20 investments in high tech firms. He is a professional certified by the State of Washington as a CPA and has an MBA from the prestigious INSEAD Business School. His vision is to promote and enable Pakistan as an attractive investment destination.

Ex Chairman Pakistan Board of Investment

Owais Anjum

Owais Anjum

CEO, eMumba

Owais is currently CEO of eMumba. He is a Silicon Valley trooper for a good number of years, is a Spartan armed with an MBA from San Jose State University, the oldest public institution on the West Coast of USA. He has led a subsidiary of a Silicon Valley Company in Pakistan and is now administering his own startup, eMumba. One of the biggest achievements of his startup is "Cricout – A Social Network for Cricket" available online and in the form of smartphone apps. Owais is an esteemed and distinguished member of the Islamabad entrepreneurial circle and volunteers his time for mentoring. He has also been an active member of OPEN Silicon Valley chapter in the past.

CEO, eMumba

Owais zaidi

Owais zaidi

Co-Founder CreditFix

Owais is the Co-founder and CEO of CreditFix, Pakistan's first Digital Lending Company. CreditFix utilizes Machine Learning and Big Data and combines to enable low-income borrowers to borrow for big-ticket loans for starting or growing business. It is the only digital lending player in emerging market that is doing ticket sizes up to,000 completely digitally. Owais also founded The Hive, Pakistan's most premium co-working space which is currently in growth mode and expanding across Pakistan. He actively evangelizes open source technology and believes in the power of collaboration through crowdsourcing and social networks. He has delivered lectures across South Asia and the Middle East on electronic payments and commerce, founding and managing startups and financial inclusion. He is passionate about value creation through the use of technology for business and social development.

Co-Founder CreditFix

Rabeel Warraich

Rabeel Warraich

CEO Sarmayacar

Rabeel Warraich is the Founder of Sarmayacar, a recently launched seed fund syndicate dedicated to Pakistani startups. He is currently vice president at private equity firm GIC Investment Management based in London. He specialized in Economics from the University of Oxford and Massachusetts Institute of Technology and has experience of working with Morgan Stanley, Convergent Wealth Advisors etc.

CEO Sarmayacar

Sayyed Ahmad Masud

Sayyed Ahmad Masud

CEO | Co-Director of Change Mechanics | Founders Institute

Sayyed Ahmad Masud is CEO & Co-director of Change Mechanics | Founders Institute. He is an advertising & branding guy with over 3 decades in the industry who now helps build Start-ups and develop an innovation economy. He used to mentor and coach the new generation of Start-ups and aspiring entrepreneurs. Previously he is not only the part of Pakistan's entrepreneurial ecosystem but also had a wide network in Asia and Silicon Valley. He was also the part of The Indus Entrepreneurs and the Islamabad Director for the Global Tech Accelerator. He is also teaching Entrepreneurship at the Master's level and also in the Advisory Committees of 3 leading Universities.

CEO | Co-Director of Change Mechanics | Founders Institute

Shandana Gulzar Khan

Shandana Gulzar Khan

Parliamentary Secretary Ministry of Commerce

Shandana is Parliamentary Secretary at Ministry of Commerce. She is experienced Trade and investment Legal professional with a demonstrated history of working in the legal services industry.\nShe is Skilled in Negotiation, International Trade, International Economic Law, Policy Analysis, Strategic legal frameworks and Dispute Settlement. A strong, disciplined legal professional with a Master of Laws (LL.M.) focused on Corporate Governance; Economics of Law and Regulation; WTO and International Economic Laws from the University of Cambridge.

Parliamentary Secretary Ministry of Commerce

Syed Ahmed

Syed Ahmed

Chairman | CEO of PASHA | DPL

Syed Ahmad is the Founder and CEO of DPL, a leading IT exports company based in Islamabad. He is also an industry leader. Currently, he is the Chairman of P@SHA, the only Govt licensed representative IT trade body in Pakistan. He is also the author of Digital Policy of PTI, which is part of PTI's manifesto. At present, he is a member of the Prime Minister's Task Force on IT & Telecom. Syed is currently serving various government entities such as Pakistan Software Export Board, KPIT Board and incubators such as NEST I/O and Comsats Cubator-1ne.

Chairman | CEO of PASHA | DPL
1969, Time Goes OnGarden Ave, Shakarpairan, Islamabad, Islamabad Capital Territory 44000, Pakistan